City of Somerville Anniversary Poster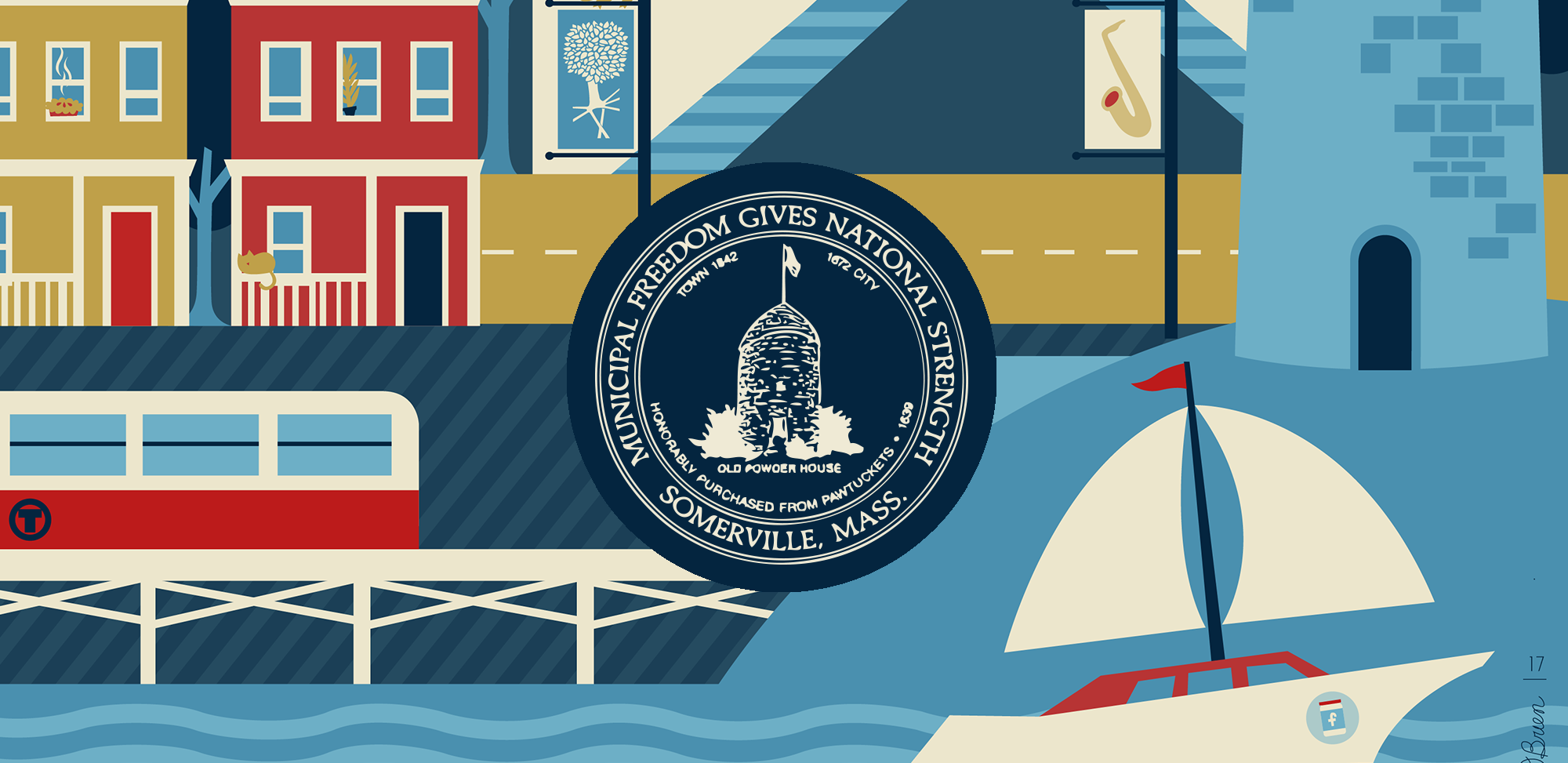 Celebrating a City I Love!

Having worked with the City of Somerville on several projects over the years I was honored to be asked to create a poster design for their 175th Anniversary Celebration! Hidden within this illustration are small tributes to the 'Ville including Union Sq. street signs, marshmallow Fluff, a teenie, tiny "Welcome to Somerville" sign, and a banner for Joe's Jazz & Blues Fest. As always, my goal is to create posters good enough for people to want to steal, and I heard this tribute took the cake.